It is hiatus for about two weeks for
Supernatural
, there's no new episode tonight. So what else is there to do to fill up that spare time? Shamelessly show off my newest and current obsession from the show:
MISHA COLLINS.
CHECK OUT THIS SEXYASS MOTHERFUCKER RIGHT HERE, NOT PUTTING HIS PRETTY FACE BEHIND CUT BECAUSE EVERYONE NEEDS TO GAZE AND BE DAZZLED BY HIS INTENSE STARE. JUST UNFUNF BB.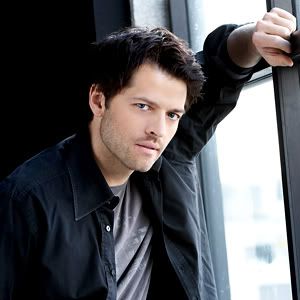 ALSO!
BRAND NEW SPOILERISH EPISODE STILLS FOR 4.20!!!
BEWARE, MAY INDUCE INCOHERENT SQUEEAGE AND JIZZING IN ONE'S PANTIES. ♥ ♥ ♥
This post has no point other than to mesmerize all females (and males) to his presence, because he has that ability over you. Trufax.
Feel free to spam me with moar Castiel/Misha goodness! There can never be enough Mish Mish. ♥
Current Mood:
energetic
Current Music: Lady Gaga - Kaboom!